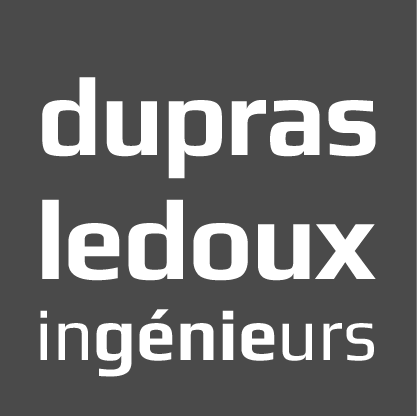 Facing the challenges of managing architecture firms
After rich discussions with our architecture clients, whether they are partners, architects, project managers, or operations managers, the following needs have emerged as the most common and the most important:
Generate realistic and accurate quotes to ensure the profitability of the firm
Efficiently manage your human resources
Bring projects from signature to delivery while satisfying customer requests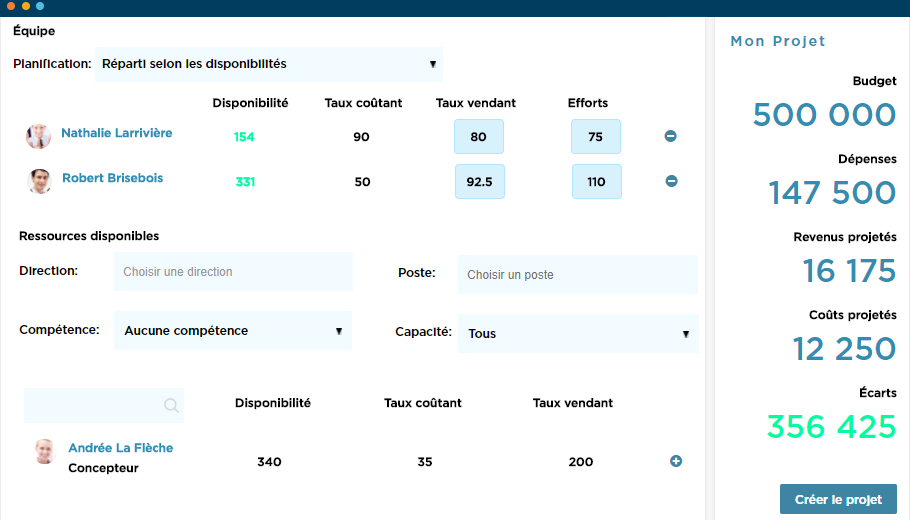 More accurate estimates for more realistic, competitive, and profitable quotes for the firm
The first step for efficiently managing architecture firms is to select the right projects.
Too often, an architecture firm can commit to a project without having correctly estimated the human resources cost associated to it.
Beeye's project creation process makes it easy to verify from the start of the project, that it meets the required profitability criteria, for any type of project (hourly billing, flat rate, percentage).
You can also use your past projects as a benchmark when developing your quotes.
Accessing our project history allows us to improve our quotes by looking at a benchmark. We can easily know how many hours a given project will take and which resources will be needed.

julia lianis
Architect, Senior Project Manager, Innovation Director
Master the most important resource
For services business in general, and specifically in the field of architecture, human resources are by far the most costly resource.
Which is why it's crucial to manage them closely to ensure the profitability of the firm.
With Beeye, you get an instant overview of your employees availability, skills and hourly rate to help you decide who you need to ensure the success of your projects.
You can easily anticipate your recruitment needs by clearly measuring and displaying in a clear manner your teams' capacity, their availability, as well as the peaks and troughs of demand.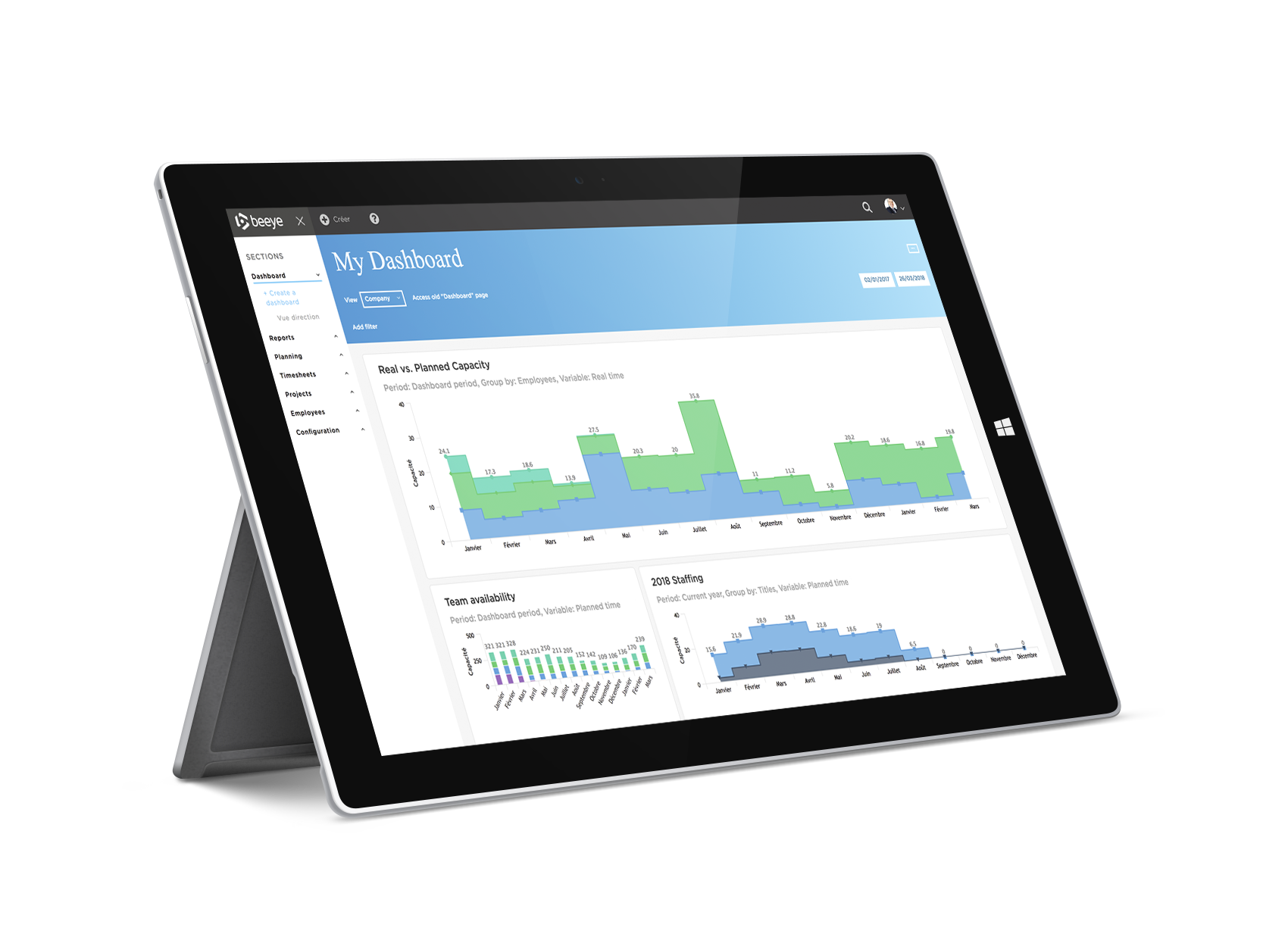 Effectively manage your firm to deliver projects that satisfy your customers' requests