The pivot table can be a great analytics tool when it is used wisely — unfortunately, most Excel users don't even know what a pivot table is. Here's a brief intro to this powerful feature, with a simple four-step tutorial to create your own.
How to Create Pivot Tables in Excel
Now that you understand the purpose of pivot tables, here's how to actually build one.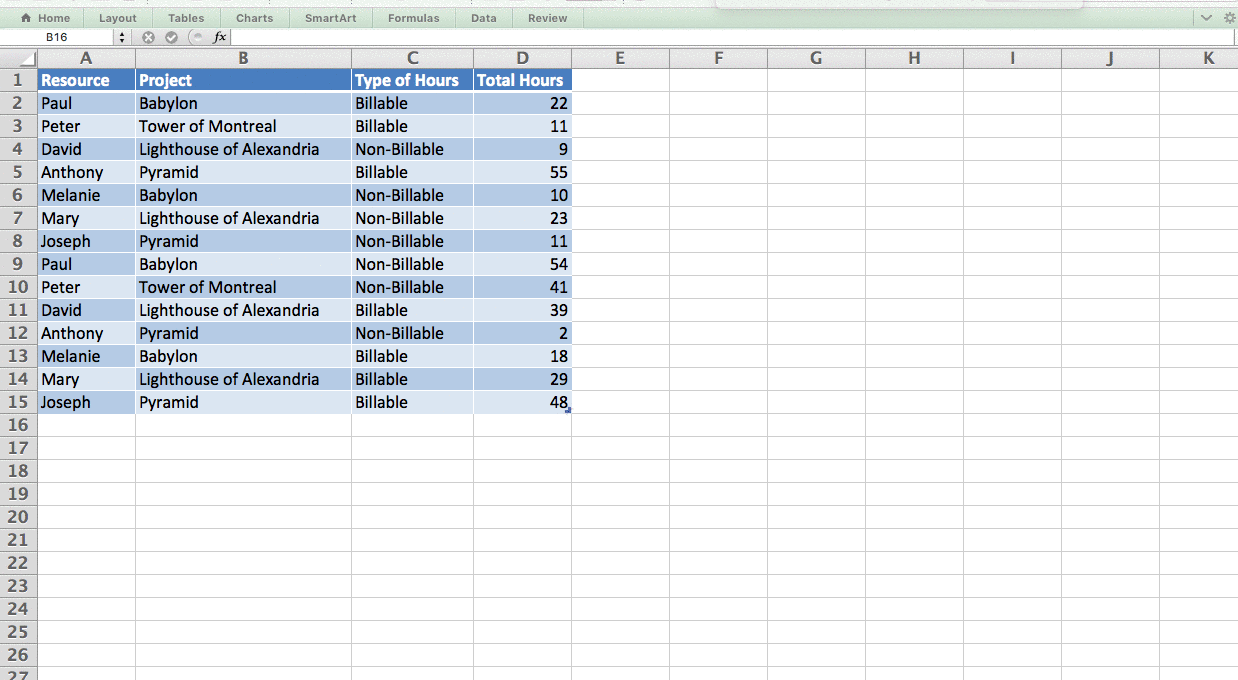 Important: Before generating your pivot table, please make sure that you have entered the data you want to analyze in the cells and ensure that there are no empty cells otherwise you will not be able to create your pivot table.
Note: Microsoft Excel version 2011 was used for this article. If you are using a different version of Excel, or Google Sheets you can do the same thing.
Step 1
Highlight your data table then click on "Data" in your toolbar, then click on "Pivot table."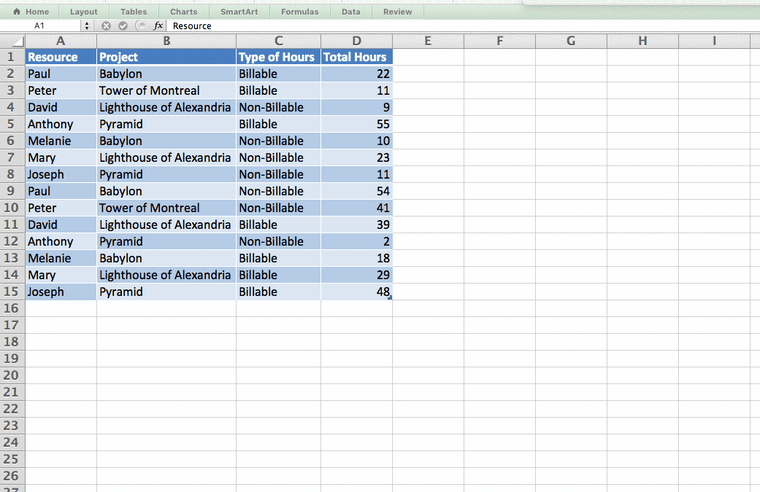 Step 2
A "Pivot Table Builder" panel will appear on your right, you will have to choose your settings and click "OK". In our example, the Pivot Table will appear in the existing worksheet.
Once the Pivot Table has been created, you must decide which fields to add. A "Field" is the column header from our data table.
In the Pivot Table field list you will select each "Field" you want to add. In this example, we want to identify the number of Billable hours each Resource has spent on an activity. Therefore we will check the Type of hours, Resources and Number of hours fields.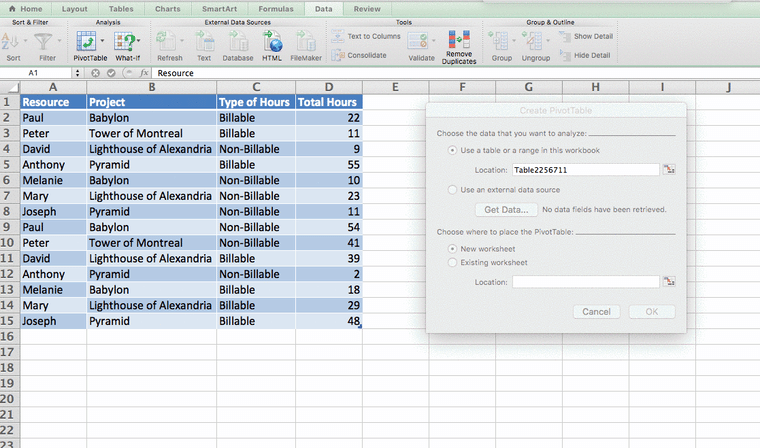 Step 3
Then you can simply drag & drop your selected fields into the different boxes below.
Type of hours & Resources have been added to the Rows box while Number of hours has been added to the Values box.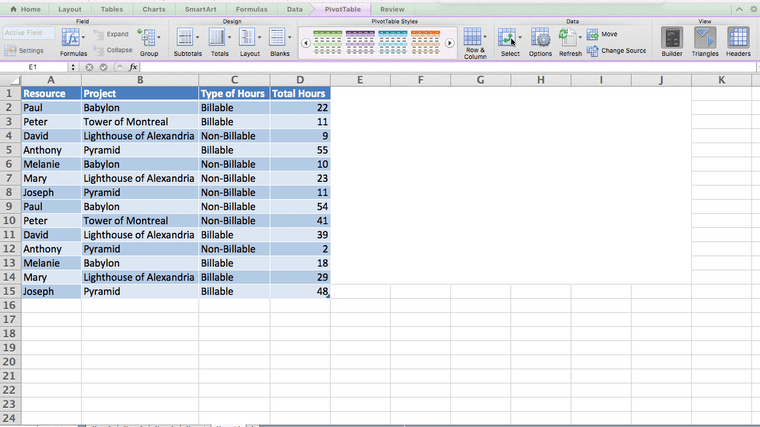 Step 4
The Pivot Table will compute and summarize the fields that have been selected. In our example, the pivot table presents the number of Billable vs Non- Billable hours each Resource has completed.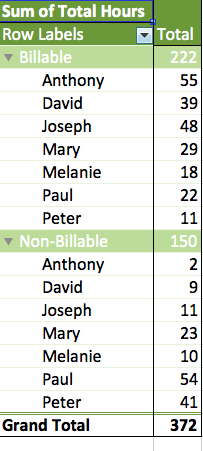 If you are facing any other issues with Excel, let us know and we'll be happy to help!