They're now planning with Beeye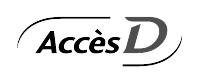 Choose Beeye, the planning tool for smart organizations
Allocate your employees smartly
Why settle for the limitations imposed by Excel files?
With Beeye, you can check if your employees are available and quickly estimate the impact of your planning on everybody's workload. You can manage your projects smartly and increase you chances of success.
All of that without the dozens of Excel spreadsheets and without putting 10 employees on the case.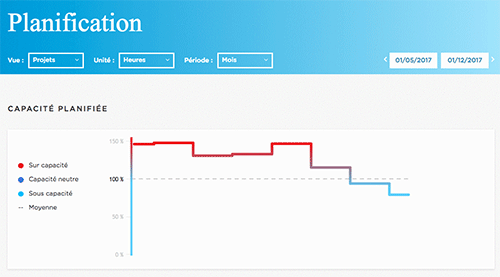 Experiment with flexible planning
Do you want to assign allocations in hours? As a percentage of time?
Over a month, a quarter, or a full year? You're just a click away.
Beeye adapts to the evolution of your company, the new practices you adopt, and the different situations you face — without starting from scratch every time.
Plan as a team
Ever tried working with your team on a single Excel file? It's a nightmare.
With Beeye, no more version conflict, no more file sharing or synchronization problems.
Everybody can take part in the planning process in the same place. The information is always correct, and your employees can get involved directly to better manage projects and resources: less time wasted for everybody, and better results. What else can you ask for?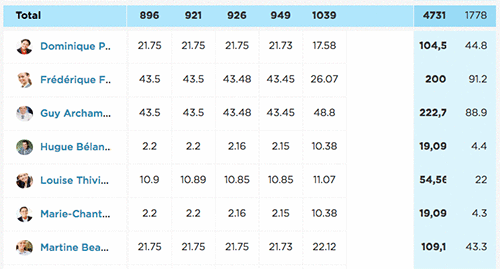 Stop wasting time putting your reports together
How many times have you tried changing an Excel spreadsheet where you "just needed to add a column" and ended up spending hours on it?
With Beeye, you have all the information you need for your reports at the tip of your fingers. You can customize reports with a couple clicks, and you don't need to look on Google to figure out how to do it.
Thanks to its easy-to-use interface, you'll avoid bugs and risks of corrupt files, so you can spend your time on what matters.
Get the information you need in a flash
No need to spend hours building a new report every time.
Your data is always available and up-to-date. And you can customize to fit your needs: team meetings, executive presentations, you name it. It's tailor-made reporting, without the tiresome adjustments.
Get instant data analysis, and accelerate your decision-making process.
Data you can trust
What's the point of reporting if your data is incorrect?
Excel errors are so common that many companies work without being aware that their data contains mistakes.
With Beeye, there's no risk of changing or formula or making a file unusable inadvertently. You can make decisions with a clear conscience based on sound data.

Louis Charest
Director of Operational Efficiency and Process Integration
3 symptoms that it's time to leave Excel
A single application to manage all your operations